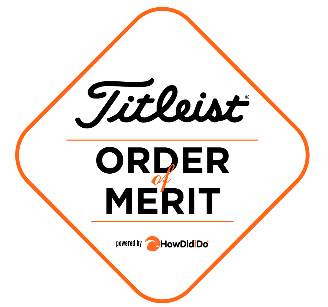 The 12th edition of the Titleist Order of Merit powered by HowDidiDo is back.
Every golfer signed up to play will compete for great prizes each month, including a fitting for the next generation of Titleist metalwoods. As ever, it's FREE to register and can be done in just a few easy steps. Then all you need to do is keep playing golf and monitor the leaderboard on HowDidiDo to check on your progress.
The qualifying period will be from the 1st April until 30th September 2022. Your five best medal rounds will count towards your final score.
To sign up for free please navigate to the 'More' followed by Sponsor Competitions as below: