To edit your alerts please go to https://howdidido.com/Profile/AlertPreferences and click on Edit Alerts as seen in the image below: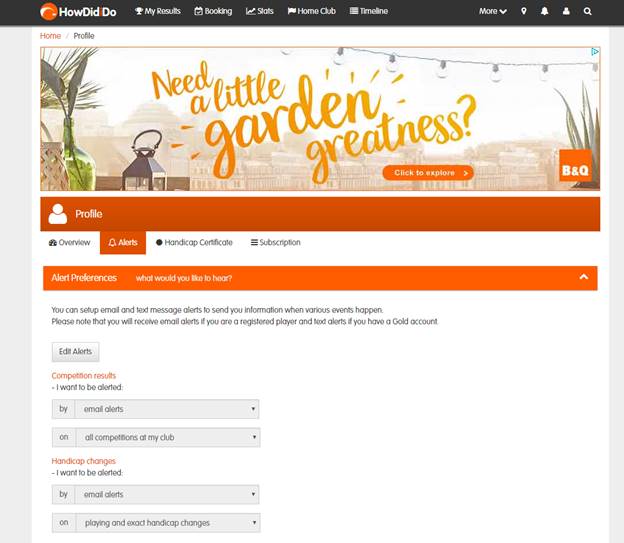 You can amend your Alert settings to only receive the alerts you want to. Once you have finished click on Save Alerts to save your changes. You can also choose whether you want to receive the alert as an Email or Text message or both.
If you are using the App, please tap on the User Profile icon and then tap on Alerts.